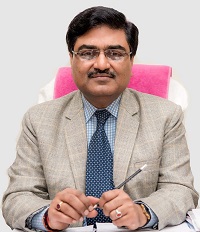 Director's Message
Dear students,
     I am delighted to welcome you to Indian Institute of Technology (BHU) Varanasi, the institute that has molded students to be the leaders of tomorrow for more than a century.
     Since its inception, the institute has delivered engineering education of the highest order encompassing the essence of tradition and modernity and preparing a community of extremely sensible engineering leaders who have exemplarily responded to the call of humanity. Originating from the panoptic vision of its founder Bharat Ratna Mahamana Pandit Madan Mohan Malaviya, the institute has remained unfettered in the face of challenges and has proved itself to be a gem on the crown of the city of Varanasi which has been rightly referred to by Mark Twain as older than history, older than tradition, older even than legend....
---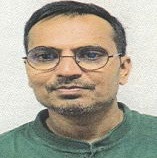 Dean (Academic Affairs), Message
Dear students,
     My heartiest congratulations to you on becoming a member of the Indian Institute of Technology (BHU) Varanasi fraternity. I welcome you to an exciting new world of learning where you will get numerous opportunities to shape your career in the right direction. I am sure you will find your stay on the campus to be an immensely enriching and rewarding experience.
     As a graduate student at the institute, you will have the opportunity to sharpen your professional skills through your exposure to sciences and engineering, and hone your life skills through your exposure to an array of courses in humanities and social sciences. Besides, you will also have a lot of flexibilities already implemented at the institute as part of the National Education Policy 2020. All through your academic engagements here, you will be challenged intellectually, enriched academically, motivated for excellence, and rewarded personally and professionally. The curricular, co-curricular, and extra-curricular culture at the institute will inspire you to stretch your limits and explore yourself to be leaders of the future.
     Your classroom experience at the institute will be preparing you to meet the demands of your future workplace with confidence. You will also be motivated to develop a deeper understanding of the nuances of the workplace challenges through your interactions with professors, peers, the campus and transition smoothly into your professional life.
     The institute is committed to ensure academic success to all its students. I sincerely believe that you will be taking good care of yourself during your stay on the campus and will engage yourself in activities that will lead to your personal and professional growth. I also want you know that there is an entire campus community to support your endeavours and help you know and grow.
     I wish you all the best for a highly satisfying and rewarding tenure at the institute.
Prof. Shyam Bihari Dwivedi
Dean (Academic Affairs)
---
Hostel Allotment (to be intimated later on)