Young Investigator Talks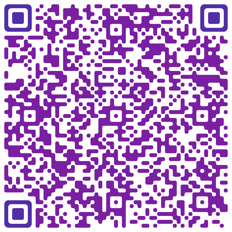 Young Investigator Talks (YIT) is an initiative of the Department of Chemical Engineering & Technology, IIT (BHU) Varanasi, to open a window for students to interact with Young Researchers working abroad and within the country.
Join the talks and enjoy science! The usual timing of this Weekly Talk Series will be every Friday, 4:00 - 5:00 PM IST.
List of the talks
Dr. Rishabh V. More, a Postdoctoral Associate, Hatsopoulos Microfluidics Laboratory, Department of Mechanical Engineering, MIT, USA, "Micromechanics of dense suspensions: microscopic interactions to macroscopic rheology," September 30, 2022
Dr. Shyam Deo, Post-doctoral Fellow, Stanford University, "Tuning Metal-support Interaction for Catalysis at Multi-component Interfaces using Ab - initio and Statistical Methods," September 23, 2022
Dr. Tapomoy Bhattacharjee, Assistant Professor, National Centre for Biological Sciences, Bangalore, Bacterial Motility in Porous Media, August 26, 2022
Dr. Ambika Somasundar, Post-Doctoral Fellow, Princeton University, Directional motion of enzyme-coated liposomes, May 13, 2022
Dr. Tribeni Roy, Assistant Professor, BITS Pilani, Designing and characterizing porous electrode supercapacitors: insights from molecular dynamics, May 06, 2022
Dr. Narendra Singh Rajput, Assistant Professor, IIT Tirupati, Surface engineering of polymer/metal oxide/metal for different applications, April 29, 2022
Dr. Anindita Chakraborty, Principal Investigator, Tata Steel RnD, Coating systems for next-generation steels, April 22, 2022
Dr. Sushobhan Pradhan, Post-Doctoral Fellow, Oklahoma State University, The influence of supersaturation and wettability on pressure-driven bubble nucleation, April 08, 2022
Dr. Prhashanna Ammu, Senior Research Scientist, Corning Research & Development Corporation (CRDC), New York, Molecular modelling of thermal poling of silicate glasses, April 01, 2022
Dr. Subham Ghosh Dastidar, WWSC Fellow, Linköping University, Sweden, Optical tuning of cellulose for adaptive thermal management, March 25, 2022
Dr. Dhurjhyoti Saha, Research Scientist, MD Anderson Cancer Centre, University of Texas, Houston, ATP-dependent chromatin remodeler mediated epigenetic changes in early development stages, March 11, 2022
Dr. Tamal Roy, Post-Doctoral Fellow, Eidgenössische Technische Hochschule (ETH) Zurich, Switzerland, Conformation, and dynamics of polyelectrolytes under confinement, March 04, 2022
Dr. Abhinav Sharma, Research Scientist, AbbVie, North Chicago, USA, Micro-physiological models of intestines for therapeutic discovery and host-microbe interaction studies, February 25, 2022
Dr. Mohit Singh, Humboldt Fellow, Karlsruhe Institute of Technology, Germany, Electrodynamic levitation technique for characterization of charged droplets, February 18, 2022
Dr. Bidhan Chandra, Assistant Professor, IISER Bhopal, Early transition and drag reduction in flow of polymer solutions, February 11, 2022
Dr. Vishank Kumar, Associate Scientist, Umicore R&D, Belgium, Calculating diffusivity from first-principal calculations, February 04, 2022
Dr. Barun Kumar Barick, Post-Doctoral Fellow, Weizmann Institute of Science, Israel, Nano-texturing the surface as a biometric approach for antireflection coating, January 28, 2022
Dr. Shamik Misra, Assistant Professor, IIT Tirupati, Efficient computational approaches for hierarchical decision support system, January 21, 2022
Dr. Abhijit Chandra Roy, Inspired- Faculty, IISc, A step towards safe healthcare: artificial soft electronic skin, January 14, 2022
Dr. Gargi Joshi, Alexander von Humboldt Postdoctoral Fellow, Technische Universität Dresden, Germany, Directional control of diffusion and swelling in polysaccharide hydrogels, January 07, 2022
Dr. Arghya Banerjee, Assistant Professor, IIT Ropar, Molecular modelling guided catalyst design for Fischer-Tropsch synthesis, December 24, 2021
Dr. Jayabrata Dhar, HF Fellow, University of Luxembourg, Asynchronous growth to emergent synchrony: the story of confluent bacterial colonies, December 17, 2021
Dr. Akshay Modi, Post-Doctoral Fellow, Ben-Gurion University of the Negev, Israel, Tailored nano-enabled polymeric membranes for biomedical engineering and water treatment applications, December 10, 2021
Dr. Mitradip Bhattacharjee, Assistant Professor, IISER Bhopal, Nanotechnology driven healthcare innovations and future ahead, December 03, 2021