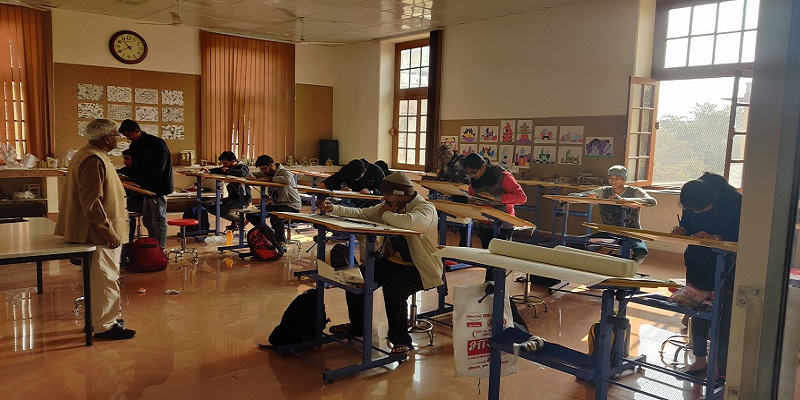 Architecture, Planning and Design
The Department of Architecture, Planning and Design was established in 2019. There were many compelling reasons for the establishment of the Department One of the major reason was the existing urban settlements which faces problems of housing, employment, infrastructure and transport. More over since Indian economy is growing as well as globalizing, Indian cities and towns will have to face international competition for attracting global capital which is so essential for sustaining current and future economic growth of India.
Strength of the IIT (BHU) for Department of Architecture, Planning and Design
The Department of Architecture, Planning, and Design has a unique opportunity to collaborate with other departments within the prestigious institution, nurturing a multidisciplinary approach to education and enhancing the student learning experience. By collaborating with other departments, we will be able to utilize the immense knowledge and expertise of a variety of disciplines, thereby enhancing the breadth and depth of architectural education. By utilizing the knowledge of various disciplines, the department can provide an enriched educational experience that enables students to become versatile architects capable of addressing complex societal challenges. These interdisciplinary collaborations cultivate an innovative culture, encourage creative problem-solving, and equip the graduates with the comprehensive skill set required to excel in the ever-changing field of architecture.
Impact of the Department of Architecture, Planning and Design on IIT (BHU)
The Department of Architecture, Planning, and Design is a department brimming with creative, youthful minds. It plays a crucial role in devising the institute's various events and other elements. During convocation events, the department provides design support under the direction of the Hon'ble Director. The department creates most of the graphics and installations on the campus. In addition, the department designed the signage for the DG-II dormitory, the Shreenivas Deshpande Library, and the Ramesh Srinivasan Student Activity Centre. The department has also designed the art installations for the administrative building's foyer.